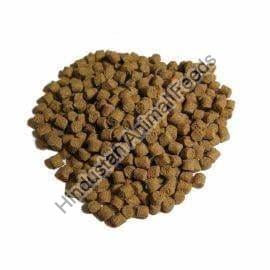 The animals who live in zoos are different in nature and so are their food habits. Meat eaters generally depend on the meat and the others on the grass or pasture feed. But apart from these traditional foods, zoo animals can be given additional nutrition. But how? The answer is simple. By offering them specialized animal feeds which you can get from any reputed zoo animal feed supplier.
Now, what is zoo animal feed? Zoo animal feed is a special category of dry processed food that is made using natural ingredients like corn, soy meals, pulses, wheat gluten, added minerals, protein etc. Zoo animal feed is n different types. Such as giraffe feed, elephant feed, kangaroo feed, deer feed etc. This is because it meets the different food needs of numerous animals.
As we cited earlier that each animal is different from others and each of them has specific national needs. To fulfil their mutational requirements well, these types of feed are used extensively across zoos worldwide. Below we are going to discuss why offering zoo animal feed to the animals is extremely necessary to maintain their good health.
Filled With Nutrients
As we cited earlier that zoo animal feeds are packed with different natural and synthetic nutrients. Such as minerals, vitamins, proteins, carbohydrates, amino acids, fatty acids etc. So if this type of food is offered to the zoo animals apart from conventional foods, it can help them to get their complete nutrition. These feeds have taste enhancers in them which can make these feed tasty too. So animals can easily consume them.
Easy to Digest
The next major benefit of zoo animal feeds is their easy-to-digest capacity. These feeds are professionally made as per the rules and different needs of numerous animals. This makes these feeds extremely light on the stomachs of the animals. These fees can get digested in small times. So offering these feeds to the animals can enhance their mealtimes, coatings, vitality, and longevity. You can buy a wide range of animal feeds from any well-known zoo animal feed supplier in India.
Quality Assured
As we already cited that zoo animal feeds are completely made as per the industry guidelines. Each animal is different and so is their nutritional need. Offering them zoo animal feeds can help them get specialized exclusive nutrition. These feeds are quality assured and come to the market after rigorous quality checks. So there are lesser chances of any flaws in them. These feeds are 200% safe for use on zoo animals.
Increase Life Span
This is so very obvious that having great food means a better life. Zoo animal feeds are filled with different nutrients which make animals live for more years. These feeds also increase their vitality and enhance their coatings.
Natural Ingredients
The next major benefit of zoo animal feeds is their complete natural ingredients. These feeds include corn, soy meal, wheat, pulses, and vegetables in them. This makes these feeds highly beneficial for growing zoo animals as per their needs. If you want to give zoo animals appropriate nutrients, these feeds are probably the best choice.
So these are some major benefits of zoo animal feeds. Giving these feeds to the animals can surely make them healthier than before.