Organic Pullet Pre Laying Feed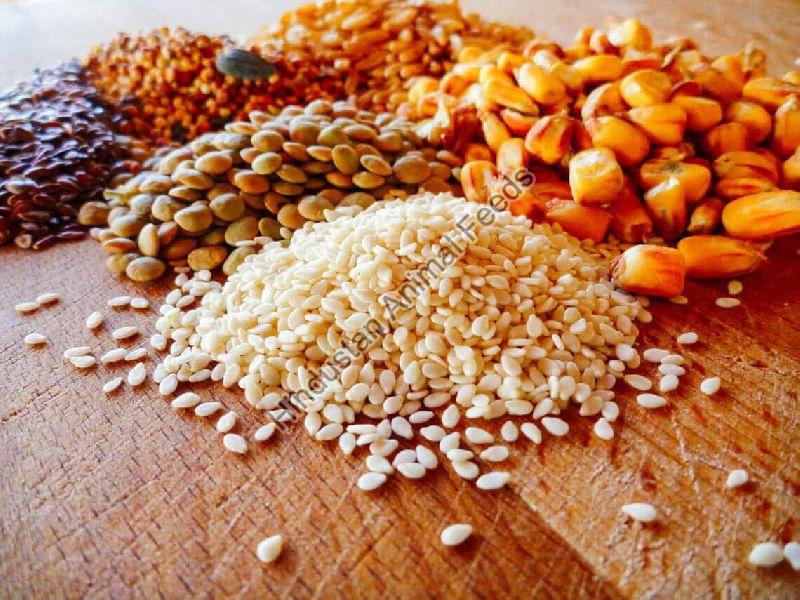 | | |
| --- | --- |
| Business Type | Manufacturer, Exporter, Supplier |
Hindustan Animal Feed is providing organic pullet pre-laying feed. It is produced using corn gluten meal, wheat gluten meal, soy meal, DDGS, pluses, essential amino acids, vitamins, minerals, trace minerals, toxin binders, and mold inhibitor for the production of this 100% vegetarian organic pullet pre-laying feed. The product is examined according to IS:2052 Proximate Analysis on dry matter basis. The fumigation for the feed is done as per industry norms- Aluminum Phosphide or Methyl Bromide (or any as per buyer specification). We accept payment 100% in advance through modes like cash/cheque/RTGS/NEFT. It is applicable only for domestic buyers.
Minimum order quantity is 600 bags

100% Wire Transfer Only (overseas buyer)
Phytosanitary Certification

Fumigation Certificate

Food Hygiene Certificate from Veterinary Department India

100% vegetarian

Moisture 12%

Crude Protein 14.0%

Crude fat 2.5%

Crude fiber 4%

Calcium 1.4%

Phosphorous 0.6%

Methionine 0.35%

Meth+cystine 0.55%

Lysine 0.65%

Vit A 10000 IU/kg

Vit D 2500 IU/kg

Vit E 25 mg/kg

Vit C 50 mg/kg

Vit K 2mg/kg

Bit B1 2mg/kg

Vit B2 6mg/kg

Vit B6 3mg/kg

Vit B12 0.03 mg/kg

Niacin 30 mg/kg

Pantothenic acid 10mg/kg

Folic acid 1 mg/kg

Biotin (Vit H) 0.1 mg/kg

Choline 900 mg/kg

Cobalt 0.4 mg/kg

Iodine 1.5 mg/kg

Iron 40 mg/kg

Manganese 80 mg/kg

Selenium 0.3 mg/kg

Zinc 80 mg/kg

Antioxidant 125mg/kg

Product Branding HAF®

Net Weight 39 Kgs When Packed

Product Pricing On Unit Basis (for each 39 Kgs Packing)

Production Capacity per Day 450 MT/Day

Outer Packing Poly Propylene (Milky White)

Price Offer On Ex- Factory Basis

Mode of Payment 100% Advance Through BankCash/ Cheque/ RTGS/NEFT

For Inter State Transaction VAT Number is Must

Tax Applications NIL

Truck Loading 17 MT: 440 Bags | 21 MT: 540 Bags25 MT: 645 Bags | 28 MT: 720 Bags

Minimum Order Quantity As per Buyer Requirement & Material Availability with us.

Buyer Branding Offer Yes, for Bulk Orders Only. Buyer has to arrange for Packing Material
Read More...
Looking for "
Organic Pullet Pre Laying Feed

" ?