Rat Reproduction and Lactation Feed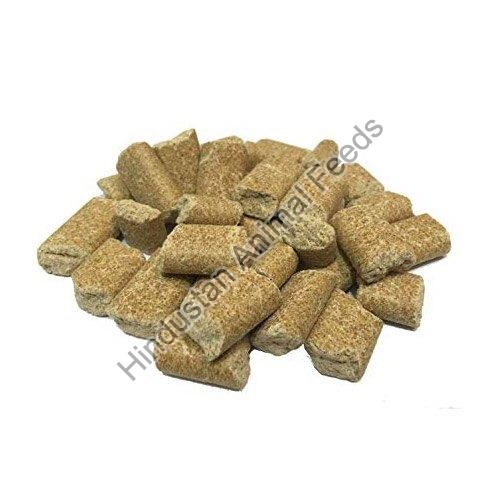 | | |
| --- | --- |
| Business Type | Manufacturer, Exporter, Supplier |
Hindustan Animal Feeds is a leading Rodent Feed Manufacturer, Rodent Feed Exporter, Rodent Feed Supplier, Rodent Feed Distributor, Rodent Feed Vendor, and Rodent Feed Producer located in Jamnagar District of Gujarat. Our widest and high precision product range defines us renowned Rodent Feed Manufacturers, Rodent Feed Exporters, Rodent Feed Suppliers, Rodent Feed Distributors, Rodent Feed Vendors and Rodent Feed Producers of India. We offer wide range of Rodent Feeds such as Chinchilla Feed, Hamster Gerbil Feed, Rate Feed, Mice Feed, Lab Animal Feeds, Lab Diets, Bio Medical Research Feeds, Squirrel Feed, Rodent Feed for Atomic Research facilities, Feed for Research Activities and wide variety of Scientific Lab Diet for Laboratory Animals and creatures.
Ingredients : Corn Gluten Meal, Wheat Gluten, Soy Meal, Ddgs, Pluses, Essential Amino Acids, Vitamins, Minerals, Trace Minerals, Toxin Binders And Mold Inhibitor
Ingredient Profile : 100% Vegetarian
Moisture (% Maximum) : 12
Product Form : Pellet Form
Product Branding : Anupam
Net Weight : 39 Kgs When Packed
Product Pricing : On Unit Basis (for Each 39 Kgs Packing)
Production Capacity Per Day : 450 Mt/Day
Factory Visit : Not Permissible
Fumigation : Aluminum Phosphide Or Methyl Bromide (or Any As Per Buyer Specification)
Clinical Test Methodology ; As Per Is:2052 Proximate Analysis On Dry Matter Basis
Basic Information : Overseas Buyers
Inner Packing : Low Density Polyethylene Bags Of 75 Micron
Outer Packing : Poly Propylene (Milky White)
Price Offer : On Cif Destination Port Basis Or Delivery Basis To Nearest Transit Port
Mode Of Payment: 100% Wire Transfer Only, We Don't Accept L/C Or Sblc Of Any Nature.
Terms Of Trade : Mutually Agreeable Basis
Cargo Stuffing In 20' Fcl : 600 Bags Of 39 Kgs
Total Load Stuffing : 23.4 Mt In 20' Fcl
Minimum Order Quantity : 600 Bags Or One 20' Fcl
Buyer Branding Offer ; Yes, When Moq = 3000 Bags Or Five 20' Fcl
Nearest Transit Ports : Kandla Port, Adani Port And Pipavav Port
Buyer Specific Packing Offered : Yes, When Moq = 3000 Bags Or Five 20' Fcl
Our Standard Shipping Document : Phytosanitary Certification, Fumigation Certificate, Food Hygiene Certificate From Veterinary Department India
Protein % : 23.2
Fat (Ether Extract) % : 5
Fat (Acid Hydrolysis) % : 5.8
Crude Fiber % ; 3.8
Nitrogen Free Extract % : 91.2
Total Digestible Nutrients % : 76.6
Read More...
Looking for "
Rat Reproduction and Lactation Feed

" ?